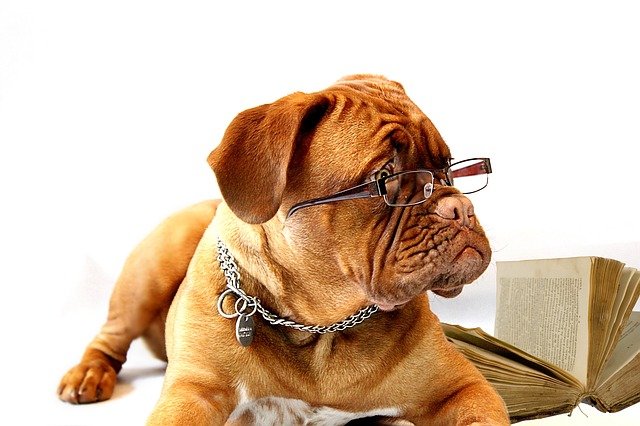 The thought of academic writing can be very stressful and overwhelming. Mostly because you do not know where to begin, or you do not have confidence in your own abilities. So, you put off thinking about the assignment until closer to the due date. However, it is better for your stress levels, and not to mention your grades, to start working on your paper as soon as you find out about it. With some planning and enough time, you can turn a blank document on your computer screen into a good research paper.
Academic writing can seem intimidating. But, to put together a strong research paper just involves a combination of things you must know. Follow a plan from the beginning and you will write a paper that will make you proud.
It is extremely important to understand your assignment and to know exactly what is expected of you.
Here are some questions to ask before and during your research and writing to make sure you are on the right track:
Some Questions
How do I know what type of paper to write?
Answer: Look for keywords that suggest a certain approach. The word ÔÇ£explainÔÇØ suggests you write an expository paper, while the word ÔÇ£describeÔÇØ implies a descriptive paper. "Assess" or "argue" might prompt an argumentative paper.
Expository paper = you must have knowledge of a certain topic and communicate the information clearly.
Descriptive paper = you can use creative language to describe something, like an object, emotion, situation, person, or place.
Argumentative paper = forming an opinion via research and building an evidence-based argument.
Narrative paper = telling a story.
What type of sources do I have to use?
Answer: Find out what your lecturer expects before you start researching. There are internet resources, books, class textbooks, journals, newspapers, and the Bible. Or your lecturer can ask you to interview people or do a survey.
What will my lecturer look for while grading my paper?
Answer:
Firstly, the lecturer will look for grammatical (spelling, punctuation, capitalization) errors.
Secondly, is the paper clear and well-written? Are your arguments well-supported? We will have a more in-depth look at this part of academic writing in another post.
Third, do you make use of the lecture notes and text books as reference material?
Then, did you follow all the boundaries of the assignment like, length, type of paper, and form (font, spacing, margins).
Lastly, is the paper divided in an introduction, body, and conclusion.
Do I have to list the sources that I used in academic writing?
Answer: Your institution gives guidelines on how they want you to list the sources that you use in academic writing. This can either be by end notes, footnotes, or a bibliography. Recording and using your sources responsibly will prevent you from plagiarizing. Plagiarizing is when you use somebody elseÔÇÖs work and ideas and pass it off as your own. This is not allowed.
See our article on referencing if you want to use automatic referencing with Microsoft Word.
Start Writing
Where do I begin academic writing?
The best way to begin is to start putting your ideas on paper. The first few words do not have to be perfect, and it probably will not be. But you will find it easier after you have started. Also, do not feel that you must write your ideas and paragraphs in order. You can revise, change, and outline it later.
You can start by creating an outline of what you want to say – just the main points. Now fill in around your main points. Depending on the length of the paper you can write a few sentences or a few paragraphs about each main point.
Write the introduction and the conclusion. Again, these might be one or two sentences or a whole paragraph of each.
If your answer is only a paragraph in length, then the main points, introduction and conclusion will become sentences of that paragraph. If the answer is an essay, then instead of only sentences these points will become paragraphs.
Edit
Run a spell and grammar check on your computer software. Firstly, make sure that the language is set to English (South Africa). You can see this at the bottom left, next to the number of words, in Microsoft Word. If the language is not correct, click on the language with your left mouse button. Select the correct language from the dialog box that appears.
To run a spell and grammar check, on the latest Microsoft Word, there is a button on the right of the Home ribbon that says Editor.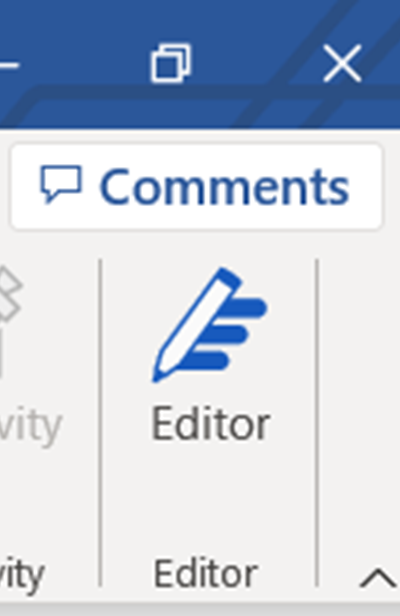 Correct all spelling and grammar mistakes. Just remember that the computer is not necessarily always correct. If there are errors where you do not agree with the computer's suggestion, you have to use a real paper dictionary and check it again.
Once you have corrected all the spelling and grammar mistakes, read your answer out loud to make sure that it makes sense and correct all errors.
Revise
It is also a good idea to leave enough time after finishing a paper to put it aside for a few days and then go back to make changes. When you have not worked on your paper for a few days, any mistake or problem will stand out more: like unnecessary words, points that donÔÇÖt follow on each other, sentences that do not make sense and bad grammar.
Ask someone else to read it
It will be very helpful to have someone else read your work to check if anything is uncertain, confusing, or in need of a better explanation. Ask a classmate, a parent, or a friend to mark places that can be improved.
Ask for help
Writing a paper is a learning exercise, and practice makes perfect. If you need help, anywhere from understanding difficult material to not knowing where to collect sources ÔÇô do not be afraid to talk to your lecturer. Just remember to communicate with your lecturer long before the assignment is due!
Remember that you can contact support@sahcet.org at anytime if you are uncertain about an assignment.
Checklist
Use the checklist, which is available for download in the next paragraph, after writing to make sure you did not miss anything.