You are going to need an interactive PowerPoint to create an interactive PDF. Read our post on creating an interactive MS PowerPoint presentation here.
Once you have finalised the PowerPoint presentation and having viewed it a few times to make sure that all the links work correctly, save the PowerPoint presentation one last time.
You are now ready to convert it to a PDF.
Click on File.

Click on Save a Copy.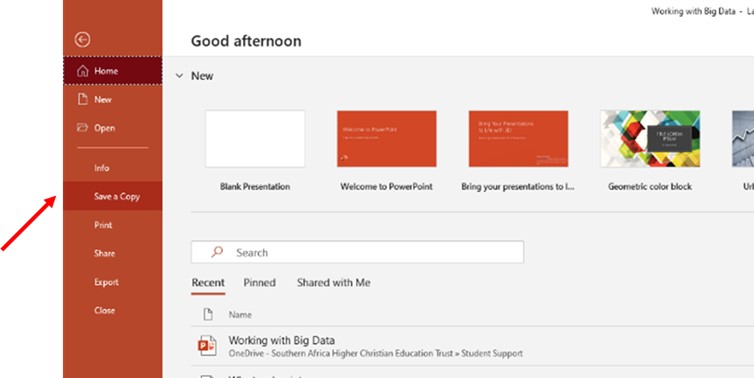 On the right section where you see the folder and the file name, click on the arrow to the right of PowerPoint Presentation (*.pptx). A list of file types will appear. Click on PDF (*.pdf).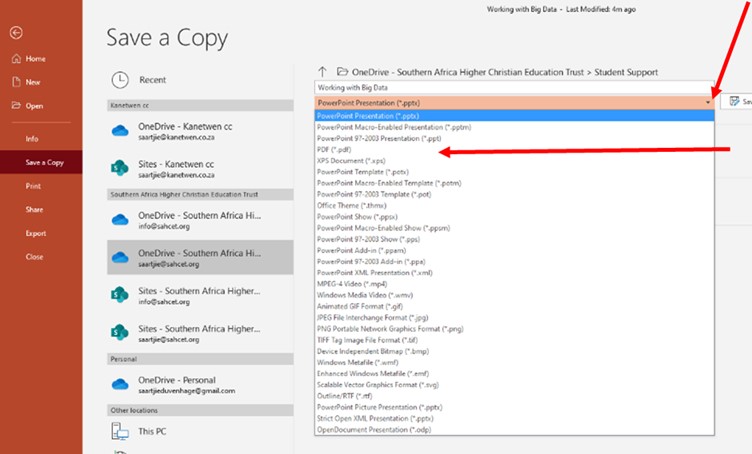 Then click on Save.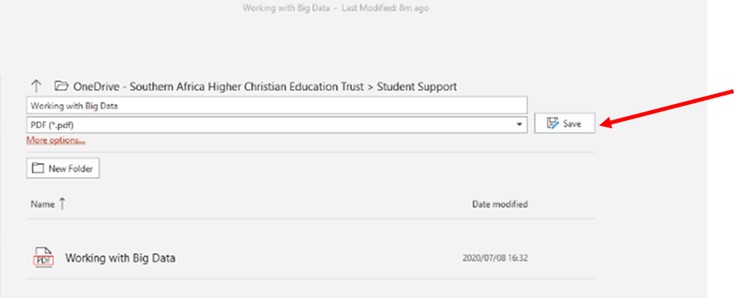 Go to the PDF file and test to make sure that the links work.
There are other ways in which to create a PDF from a PowerPoint presentation, e.g. print to PDF or export to PDF. But the hyperlinks do not work. You have to Save As to a PDF to get the hyperlinks to work and thus create an interactive PDF.